I can't even keep up with everything pen related on the internet, but here are some fun writeups about the last Chicago show, and a vid of the shop getting put together.
Image from Pen Addict article.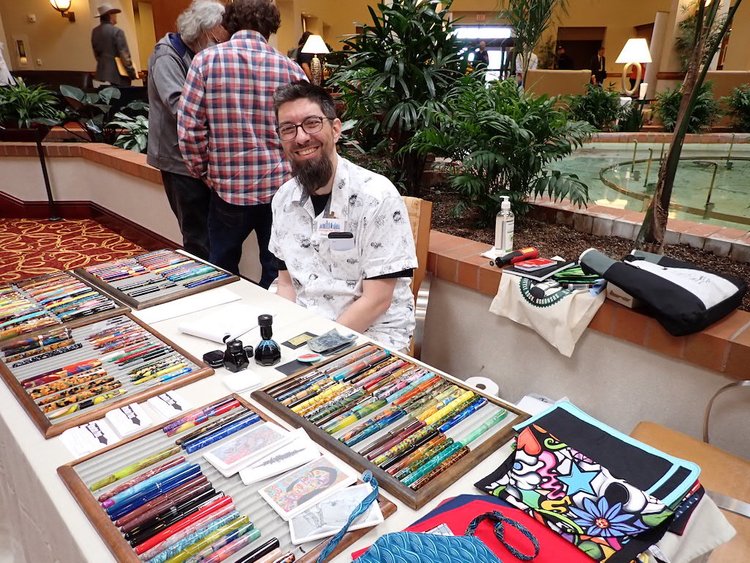 Another write up from Pen Addict.
And another from Joe at The Gentleman Stationer.  I got to visit with Joe for the first time at this show and it was great getting to know him in person.
And some shop updates – I'll be posting pics of the office soon since it's (thankfully) almost finished.